I've only just begun on you Lou ...
Am Sonntag, 27. Okt 2013 im Topic '
Muzique
'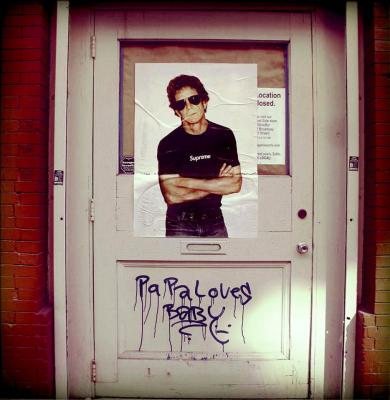 I've only just begun on you Lou ...
Aged 13 you came into my life and have been part of my life ever since.Some of the coolest most iconic songs came from you, Lou. You showed me a different view on the world, one of those essentials to my personal and aesthetic levels. No one made such a huge impact on my live - just like a perfect day, Lou. It made me forget myself, i thought i was someone else, someone good.
"Cause, you know some day, man, you gotta stand up straight Unless you're gonna fall Then you're gonna die."
Thank you for the beautiful and magical times i spent through your music, Lou.Thank you for being here.